About us
Meet the team behind Clear
The Directors
Director

With over 25 years' experience working with data and contractors, Matthew understands the relationships between data and performance and how best to manage long-term relationships with large contracting organisations whilst holding them to high performance standards.

matthew@clearsafety.co.uk01303 684 001

Director

A Chartered Safety and Health Practitioner with more than 25 years of consultancy experience. Stuart prides himself on understanding clients' requirements and providing pragmatic advice.

stuart@clearsafety.co.uk01303 684 001
Senior Leadership Team
Head of Technical Services

With over 20 years' experience in the Mechanical and Electrical industry at senior management level, Colin provides expert oversight for projects, including management of onsite engineers, ensuring compliance with regulations and standards, tracking material costs and project budgets, and ensuring health and safety standards are best in class to meet client expectations. He has successfully executed large-scale domestic electrical testing programs and provided valuable consultation on program execution from contract installation to completion.

colin.bygraves@clearsafety.co.uk

Head of Fire Safety

Vince is Head of Fire Safety at Clear. Prior to joining Clear, Vince spent many years in the building trade and nearly 27 years with the Essex County Fire & Rescue service. He is also a qualified fire risk assessor and fire door inspector and spent many years in a quality assurance and consultancy role within the fire safety industry.

vince.payne@clearsafety.co.uk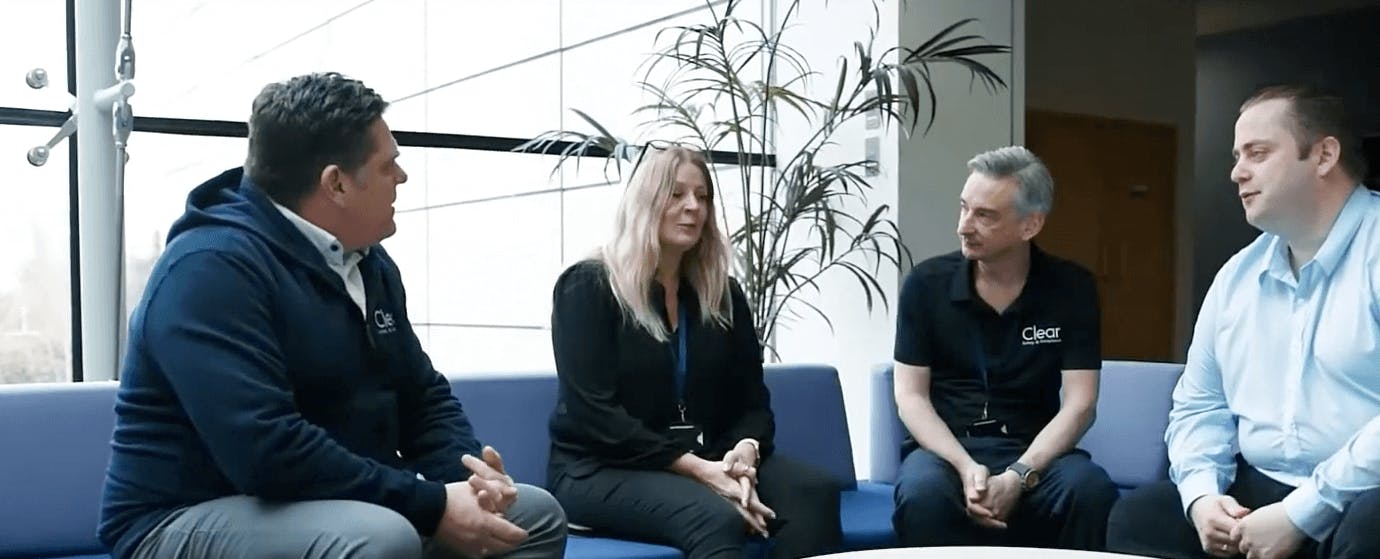 Working alongside our team
Having a diverse team of technical professionals is a significant advantage for any organisation. It allows for a more comprehensive understanding of compliance, as well as a more well-rounded approach to compliance management. With individuals who have specialised knowledge in areas such as data protection, fire safety, electrical, gas or environmental compliance, our team can take a more targeted approach to identifying potential risks and implementing effective compliance measures.
Recruitment
As we continue to grow, we are seeking a number of roles to join their Fire Safety team in a full-time capacity. For more information about the role and how to apply, please check out the following vacancies.
We have a number of technical and administrative roles within the business and always are keen to hear from potential candidates. If you are interested in joining the team, please send your CV with a cover letter for a member of the team to review.