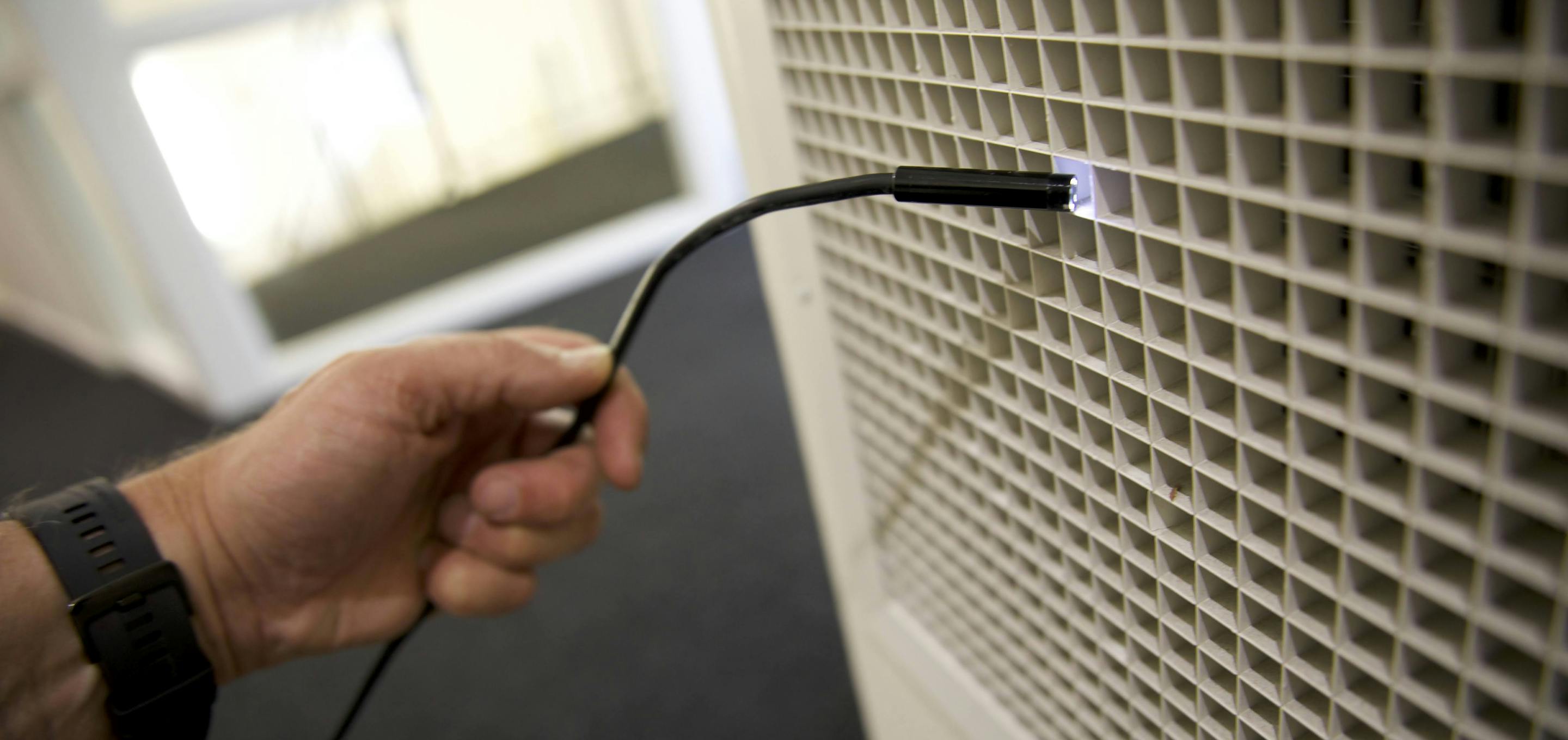 Fire safety inspection regime
of Clear Safety Services Ltd
Introduction
Clear provides access to independent and impartial fire-risk assessment trained surveyors (trained to a recognised industry standard) who are available to carry out a vast array of fire safety inspections for our clients, tailored to their individual needs.
Our project work encompasses the use of a cloud-based reporting and auditing system which not only provides transparency to our clients for the work we undertake but the ability to investigate, collate, audit, share and escalate all types of compliance work streams.
Fire Risk Assessments
We are a BAFE SP205 approved fire risk assessment company and our assessors are trained to produce a quality fire risk assessment to this standard. Many of our assessors are current or ex-fire service professionals.
While we are qualified to carry out all commercial building risk assessments our particular specialities are all types of residential buildings and schools.
Quality Audits of Fire Risk Assessments
An on-site audit of clients' fire risk assessments, where our 'fire risk assessor' trained inspectors will visit a site and carry out a full check of an assessment for adequacy, quality and compliance with their own audit requirements.
Fire Door Inspections
We have a team of qualified inspectors who will undertake inspections of fire doors which are uploaded to an online report. 
We also carry out 5-point door inspections, required on a more regular basis, which are part of the new Fire Safety Legislation 2022 (Regulation 10) which came into force in January 2023.
Passive Fire Inspections
We offer single and multiple passive fire protection audits and provide specification for required works, all carried out by industry trained passive fire inspectors.
Post-inspection
Post inspections are carried out following the submission of valuation (s) from a contractor to evidence works prior to a purchase order being raised. See financial oversight.
Carry out site checks and inspection of works to a % level, as per the client's specific requirements.
Post inspections at any cost level can be requested by a client.
While a range of actions will be post-inspected, higher value or deemed higher risk contractor works will be prioritised.
The post inspection regime can include:
A visual check only of completed contractor actions to confirm that the work completed tallies with the recommendations within the fire risk assessment.
A visual check only of completed contractor actions to check the adequacy of work.
Counting the number of completed works carried out for any action and tallying this against the fire risk assessment.
Investigating other works as deemed appropriate by the surveyor at the time of the inspection or as directed by Clear or the client.
Providing an online and / or paper report for each property inspected, which may allude to more than one action.
The report has an 'Approve', 'Reject' or 'Other' facility which will assist in the audit process and is based only on the information available to the surveyor on the day of the inspection.
Access to these reports will be made by Clear to assist in the valuation audit process but are also available to any Fire Safety Manager/Building Safety Manager/Facility Manager or relevant personnel, on request or via Clear's online reporting portal.
Financial oversight and Contractor Onboarding
Clear can act on behalf of the client to monitor contractors whose services are retained, to ascertain that:
Prior to engagement, contractors are evaluated on competence, financial stability, ethical practices, trading history and previous results
Cost control measures are in place – delivery of clear specifications, benchmarking, adherence to contract, analysis of KPIs
Expenditure is scrutinised via cost audits, validation of payments, contractual enforcements, clearance of payment by site inspection of works.
Pre-Inspection
A Pre-Inspection is carried out at the request of a Manager in the Fire Safety Team (or relevant personnel in the property team) and is assigned to Clear.
These inspections are generally, as per the fire risk assessments themselves, a Type 1 non-intrusive inspection of the common parts of the building.
A Pre-Inspection is conducted for a variety of reasons and could include:
Gaining access to various cupboards, lofts, residential entrance doors or other areas of interest, i.e. investigations not possible during the fire risk assessment process. Check fire doors, passive fire protection or other fire safety active or passive systems
Adding further clarity to the comments within a fire risk assessment.
Providing information that could lead to the Fire Manager (or relevant personnel) closing an action.
Providing further information following a comment within a fire risk assessment which could then be followed up with the fire risk assessor to either re-assess, escalate or close an action.
Providing information which will then aid the Fire Manager (or relevant personnel) in assigning correct works to the relevant contractor.
Providing an online and / or paper report for each property inspected, which may allude to more than one action.
Quotation checks
To carry out an on-site inspection following receipt of a contractor quotation, where appropriate or instructed. This would involve our inspector carefully checking the requirement within the fire risk assessment against the quotation to ensure it is proportionate to and satisfies any recommendation. This is carried out both with the contractor and not. This often leads to advice on the actual work required or even a closing down of the action with no necessity for work to be carried out.
This could be a stand-alone piece of work or as part of the overall programme handled by Clear.
Contractor management
We can source appropriate contractors or work with our client's selected contractors to deliver oversight of works and ensure:
Works are carried out in line with the relevant standard and specification.
Work is delivered on time.
Costs are controlled.
The evidential oversight of works completed to assist with the Golden Thread.
Other Inspections
Inspections are carried out on request from various stakeholders including Fire Safety Managers, Contractors, Housing Officers, School Business Managers, Facility Managers etc.
This type of inspection could include:
Investigating a particular fire safety issue which has arisen through the building use, including change of resident, change in mobility of an occupant or other associated fire safety issue and not directly linked to the fire risk assessment.
Investigating a particular fire safety issue which has arisen through damage to the building and not directly linked to the fire risk assessment.
Offering fire safety advice to Fire Safety Managers, Contractors, School Business Managers, Facility Managers Housing Officers, residents etc or other stakeholders.
Assisting contractors in understanding the content of a fire risk assessment, to ensure correct works are undertaken and in the correct location.
Occasionally carrying out a 'partial' assessment of fire risk for a property to enable the client to carry out urgent remedial works.
Undertaking an inspection following a fire at a client property to gain particular information, as directed by the relevant personnel.
Non-technical inspections
Non-technical checks - carry out weekly or monthly checks of properties as required by the fire risk assessment and recognised guidance. These checks can include fire alarm and emergency lighting tests, 5-point fire door inspections to meet the new legislation, fire exit doors, communal housekeeping checks, etc.
Quality assurance of non-technical checks - to ensure that the weekly or monthly compliance checks have been carried out and, if so, to the correct standard. This can include checking system records to see if actions have been made, completed or unnecessarily duplicated.
Special Projects
We undertake various one-off special post and pre-inspection inspection regimes including:
Post inspection works of fire alarm projects following installation to ensure the correct system has been fitted to meet with the building's use. This is particularly relevant in residential buildings.
Joint gas and fire inspections to check for adequacy or requirements for ventilation and ensure unsafe removal of vents is prevented.
Desktop inspections of fire risk assessments and completed work orders for adequacy.
These inspections are numerous and can be completely customised to suit the client.
Asset capture
We carry out fire safety equipment asset capture inspections as a separate regime or as part of a more inclusive and dedicated holistic fire safety compliance system which forms the basis of the golden thread.
How our reporting regime works
Clear Safety use an on-line template for site reporting which can be easily amended to suit the type of inspection we are undertaking. This report then automatically uploads into our system but can be downloaded as a PDF too and linked to a client's system via API.
We have a purpose-built management/support system which can provide clients with oversight of its contractor activities, including dashboards that highlight status and risk-based priorities, up-to-date certification, and on demand reporting. There are no delays to inspection reports as they are in real time. At its core, the system has dual functions of works monitoring by Clear Safety and clients, and evidential tracking of inspections and works from request to approval, to evidence of completion, and through to release of payment or any part of this process.
Our fully transparent system provides complete, auditable oversight of all works completed relating to either maintenance, remedial items, installations, or improvement works. It will provide various alerts, such as due dates, for any compliance stream requirement. The system is open to contractors and clients to record, report, and analyse as much contractor activity as clients require. It is fully GDPR compliant, requiring secure log-in details unique to each user, so they can only view or amend information appropriate for their role.
Additional Benefits
Having Clear as part of your fire safety inspection team can also provide the following:
Where an immediate fire safety danger is noted, such as a blocked fire exit or dangerous wiring adjacent to combustibles, our surveyor will call a member of the Clear team, who will phone and email the appropriate Fire Safety Manager or relevant personnel to convey the imminent fire safety issue.
If a fault is noted on a fire alarm panel or other system then our surveyor will call a member of the Clear team, who will make email contact with the client to convey the relevant fault details.
Reference Number: CS-QMS231 Version 1 / Oct 2023